Products
We offer the entire product line so if you already know you want, we can fulfill your order. If you would like to know what we would buy. Browse our package deals below.
Business class systems support small and medium sized business, up to 100 and 1,000 users, respectively. Enterprise systems support 1,000+ users. Indistrial systems are purpose built to operate in harsh environments such as outdoors and warehouses, and support extended operating temperatures and power sources.
Meraki MV12W Compact Dome Camera for Indoor Security
$1,099.95
Camera + 1yr Ent License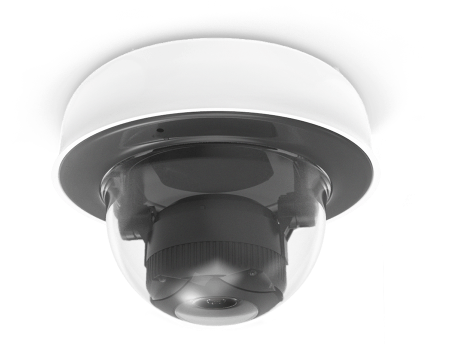 MV12, the second generation of the MV family, brings powerful, advanced analytics capabilities to the Meraki security camera offering in a sleek and compact new form factor. With a more powerful processor and all the architectural benefits of the first generation, MV12 represents a shift from cameras simply ensuring physical safety and security, to providing business intelligence as well. Suitable for deployments of all sizes: 1 camera or 10,000+. Scheduling and motion-based retention settings. Up to 40 days of video storage per camera.
1yr Meraki MV Enterprise License (renewable)
3 year Warranty with advanced replacement
Cloud-augmented edge storage
Day-to-night transition w IR illumination
Intelligent motion indexing
No special software or browser plugins required
Granular user access controls
Integrated, ultra reliable, industrial-grade storage
Meraki MX84 Security Appliance
$2,895.95
Device + 1yr Adv Sec License
Cisco Meraki MX Security Appliances are ideal for organizations considering a Unified Threat Managment (UTM) solution, for distributed sites, campuses or datacenter VPN concentration.

Since the MX is 100% cloud managed, installation and remote management is simple. The MX has a comprehensive suite of network services, eliminating the need for multiple appliances. These services include SD-WAN capabilities, application-based firewalling, content filtering, web search filtering, SNORT® based intrusion detection and prevention, Cisco Advanced Malware Protection (AMP), web caching, 4G cellular failover and more.
1yr Advanced Security License& Support (renewable)
Lifetime Warranty with Next-day Advanced Replacement
Intelligent Site-to-Site VPN with Meraki SD-WAN
Branch Gateway Services
Cloud Managed Architecture
Recommended for up to 200 users
Advanced Security Throughput 320 Mbps
1 Terabyte of Web Content Caching
Cisco Catalyst 2960-L 48-Port GigE PoE+ Switch
$1,899.95
Cisco® Catalyst® 2960-L Series Switches are Gigabit Ethernet switches that provide enterprise-class access switching for branch offices, out-of-the-wiring-closet applications, and critical Internet of Things (IoT) deployments, as well as small and medium-sized businesses.

The Cisco Catalyst 2960-L Series provides easy device onboarding, configuration, monitoring, and troubleshooting. These fully managed switches offer advanced Layer 2 and basic Layer 3 features as well as Power over Ethernet Plus (PoE+) power. The 2960-L Series delivers enhanced network security, network reliability, and operational efficiency.
Enhanced Limited Lifetime Warranty (E-LLW)
Next-business-day replacement
Gigabit Ethernet line-rate forwarding
Gigabit SFP uplinks
Fanless operation, operational up to 131°F
Reduced power consumption, adv energy management
Cisco IOS® Software
Basic Layer3 routing functionality
Meraki MR42 Access Point
$899.95
1yr Ent License Included
Designed for high-performance, high-density deployments in offices, schools, hospitals, shops, and hotels, the MR42 offers performance, security, and simple management. The MR42 is 100% cloud-managed via the intuitive, browser-based Meraki Dashboard, and includes a rich, out-of-the-box feature set without additional cost or complexity.
The MR42 provides a maximum 1.9 Gbps aggregate dual-band frame rate with concurrent 802.11ac Wave 2 and 802.11n 3x3:3 MIMO radios. A dedicated third radio provides real-time WIDS/ WIPS with automated RF optimization. In addition, an integrated fourth radio delivers Bluetooth Low Energy (BLE) scanning and Beaconing functionality.
Lifetime Hardware Warranty
Next-Business-Day Replacement
1.9 Gbps Dual–Radio Aggregate Frame Rate
Concurrent 802.11ac and 802.11a/b/g/n
24x7 real-time WIDS/WIPS + spectrum analytics
Sleek, aesthetic design
Full-time WiFi location tracking
Guest Access, App-aware Traffic Shaping
Meraki MX 250 Security Appliance
$10,995.95
1yr Sec License Included
Recommended for large campus / data centers (up to 2,000 users), the Meraki MX 250 Security Appliance supports several features, like a stateful firewall and integrated Sourcefire intrusion prevention (IPS) engine, to keep networks secure. Threat definitions and filter lists are seamlessly updated, ensuring every site has bleeding-edge protection from the latest vulnerabilities and troublesome websites. Check out the tech specs.
Limited Lifetime Warranty
Next-business-day replacement
4 Gbps Stateful firewall, 1 Gbps VPN
10G SFP+ WAN interfaces
Redundant power supplies and fans
1G/10G fiber and copper LAN interfaces
Content Filtering
Basic Layer3 routing functionality
Cisco Catalyst 2960-X 48-Port GigE PoE+ Switch
$5,695.95

Cisco's Catalyst 2960-X series layer 3 switch is the next generation of the world's most widely deployed access switches and operates on familiar, feature rich Cisco IOS® Software. NetFlow Lite detects IP packet types and provides enhanced visibility into the network. Innovative energy saving hibernation modes can reduce energy consumption by up to 90% when the switch is not in use. This stackable (40Gbps) fixed-configuration 48-port Gigabit Ethernet switch provides enterprise-class wired access for campuses and branch offices. Network management with Cisco Prime®, Cisco Network Plug and Play, and Cisco DNA™ Center. IEEE 802.3az EEE (Energy-Efficient Ethernet) enables dynamic power savings on all switch ports.
Enhanced Limited Lifetime Warranty (E-LLW)
Next-business-day replacement
130.9 Million (64B) Packets Per Second Forwarding
10G SFP+ uplink interfaces
25yr Mean Time Between Failures (MTBF)
740 Watts Available PoE power (single PS)
Auto Smart Ports for simplified deployment
Basic Layer3 routing functionality
Meraki MR52 Cloud-Managed Access Point
$1,195.95
1yr Ent License Included
Designed for next-generation deployments in offices, schools, hospitals, shops, and hotels, the MR52 offers high performance, enterprise-grade security, and simple management. One-click guest isolation provides secure, Internet-only access for visitors. PCI compliance reports check network settings against PCI requirements to simplify secure retail deployments. The Cisco Meraki MR52 is a cloud-managed 4x4:4 802.11ac Wave 2 access point with 160 MHz channels, MU-MIMO support, and separate radios dedicated to security, RF management, and Bluetooth. Highest performance 802.11ac Wave 2 for high density campus, enterprise, and MU-MIMO. Check out the tech specs.
Lifetime hardware warranty
Next-business-day replacement
Optimized for voice and video
Integrated enterprise security / guest access
24x7 real-time WIDS/WIPS and spectrum analytics
Full-time WiFi location tracking
Application-aware traffic shaping
Sleek, low-profile, aesthetic design
Cisco IE 1000 Series 6-Port Industrial Ethernet Switch
$2,399.95
Device + 170W AC power supply
The Cisco® Industrial Ethernet IE 1000 is ideal for industrial Ethernet applications such as factory automation,
intelligent transportation systems, city-surveillance programs, and automation systems connectivity. This rugged switch has industrial environmental compliance and certifications (CIP), and supports extended operating temperature ranges between and -40°F and 158°F. Both the switch (WS-C2960L-48PS-LL) and AC power supply (PWR-IE170W-PC-AC=) are included in our package price.
4 PoE+ ports to power enpoints
Uplink 50 miles w SFP ports
Redundant voltage feeds, DIN mount
Zero-touch DHCP discovery
Web GUI interface, SNMP, and syslog
Port-security, IGMP, DHCP snooping
LLDP, CDP link support
Five-year limited warranty
Meraki MR84 Industrial Access Point
$1,899.95
Device + 1yr Ent License
The Cisco Meraki MR84 is designed for high-performance next-generation deployments in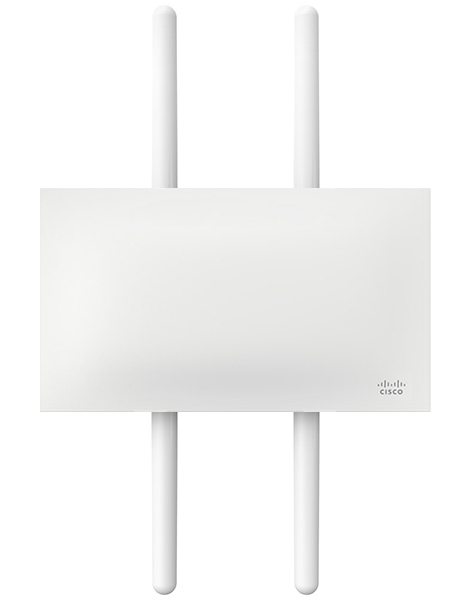 high-density RF environments such as stadiums, arenas, and open-air deployments. The 4x4 MU-MIMO 802.11ac Wave 2 MR84 offers enterprise grade security, simple cloud-based management, integrated Facebook WiFi login, customizable splash pages, guest isolation firewall, classifies hundreds of applications, and can restrict recreational traffic. Location analytics measures visitor capture rate, visit length, and repeat visit rate.
2.5 Gbps dual-radio aggregate frame rate
Voice, video, high performance networks
Dedicated radio spectrum analytics, tracking
Application-aware traffic shaping
Integrated Bluetooth beacon radio
Self-configuring, plug-n-play deployment
Omni and directional antenna options
1 year hardware warranty w advanced replacement